Scorpio
Scorpio
Born: October 23 - November 21
Symbol: The Scorpion
Element: Water
Stone: Topaz


Description: The Scorpio is the most powerful of the Zodiacs. A Scorpio will tend to have intense relationships with both friends, family and lovers. Although the Scorpio will usually be thoughtful, intelligent and wise, they will often have trouble finding their own happiness. Passion and power tend to lead the Scorpio's life.
To view all Scorpio women please clcik here: Scorpio women
Scorpio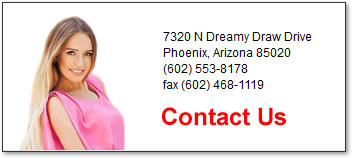 THIS PROGRAM IS THE SOLE PROPERTY OF SAINT PETERSBURG WOMEN AND MAY NOT BE COPIED
IN ANY WAY OR FORM WITHOUT EXPRESS PERMISSION FROM SAINT PETERSBURG WOMEN.

© COPYRIGHT 1996-2017 - ALL RIGHTS RESERVED.